This post may contain affiliate links for products I mention. If you click a link and buy something I may receive some compensation. This does not change the price you would pay.
Healthy food doesn't have to be bland and boring. Check out our list of the 10 Best Healthy Cookbooks, and discover how to eat healthier without sacrificing great taste!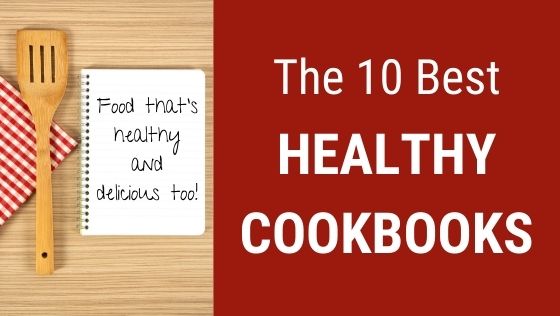 The problem with trying to eat healthier is that we automatically think we have to give up anything that tastes good. Granted, that may be true of a few of your favorite comfort foods, especially those decadent desserts.
However, a great way to succeed in improving your diet is to invest in a good cookbook. You don't have to be a gourmet chef to cook these dishes, but you do get to benefit from the expertise of excellent cookbook authors. These great cooks have a talent for combining just the right seasonings and ingredients to make even a lightweight meal taste divine.
Many of the recipes in these cookbooks are fast, easy, or both. There is no shortage on variety either. You'll find everything from vegetarian dishes to Mediterranean cuisine to meals from your air fryer, slow cooker, pressure cooker, and other favorite appliances.
A great example is the first choice on our list from Well Plated, with recipes that are fast, easy, affordable, and even include healthier versions of some traditional comfort foods. On the other hand, Soul Food Love is much more than just a cookbook, a genuine treasure!
Check out all 10 of the best healthy cookbooks below. No matter what you're looking for, you're sure to find something perfect for you.
You may also like…
If you found this info helpful please share on Pinterest and help us spread the word!